Infinikey
Aether
A keyset designed by Alexotos with creative assistance from Kris Twum
Group Buy pre-orders open from June 12 to June 26.
aether or ether
/aether (/ˈiːθər/)/
noun According to ancient and medieval science, aether (quintessence) is the material that fills the region of the universe above the terrestrial sphere.

About Infinikey Aether
Aether showcases some of the latest innovations in keycap design. The set features a vibrant gradient color, an extensive kit that covers a wide variety of keyboard formats, and even a custom font, Titillium, that gives a clean look to Alexotos' digital aesthetic.
Designed by
Alexotos
Aether is designed by Alexotos, a streamer and tech enthusiast, and captures the colorway of his creative energy and professional work in the mechanical keyboards space. Aether brings together the core passions of his photography and community in his first keyset design.
Manufactured by
Infinikey™
Aether is manufactured by Infinikey, a new keycap manufacturer that produces high-quality custom PBT keycaps. Infinikey's production process allows for Aether to feature a vibrant gradient design not often seen in other Cherry-profile keycaps.
Specifications
Cherry profile
PBT plastic
Dye-sublimation
MX-compatible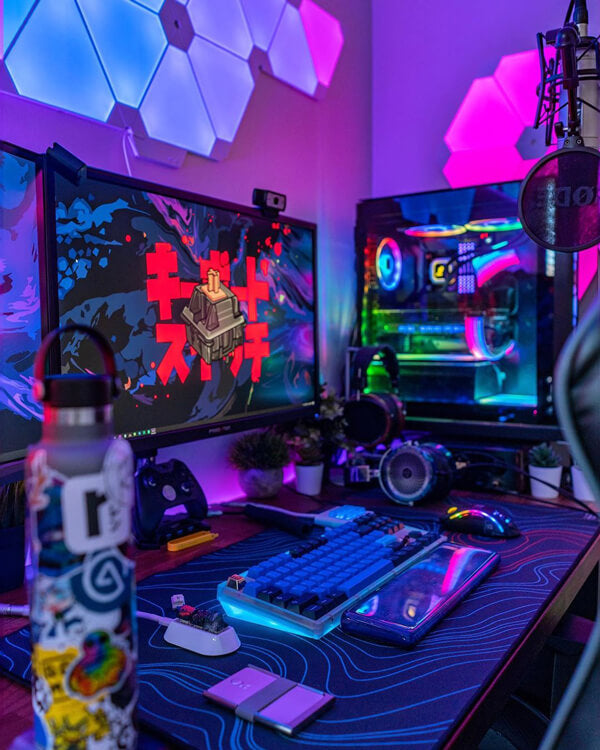 A unique
font
Aether features a font not seen in other keysets: Titillium, a choice made possible by Infinikey's dye-sublimation process. The mod icons were also altered to be slimmer, to match Titillium's weight.
Colors
Aether's colorway reflects Alexotos' brand and style, featuring a gradient design rarely seen in Cherry profile keycaps.

Buy Aether
Infinikey Aether is available in two kits, which cover most keyboard layouts. Aether also features special collaboration accessories: a deskmat, matching cable, and two metal artisan caps.
Images
Prototype Photographs
by Alexotos
Think6.5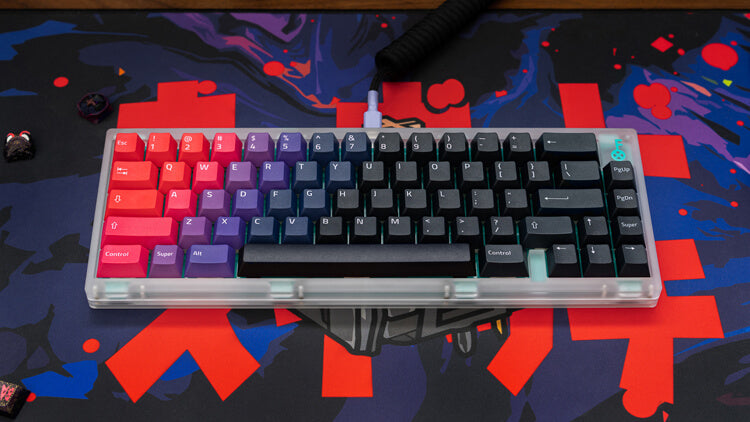 Key65
3D Renders
by MetallicCharles
OSA
OSA
MiniVan
CandyBar Premium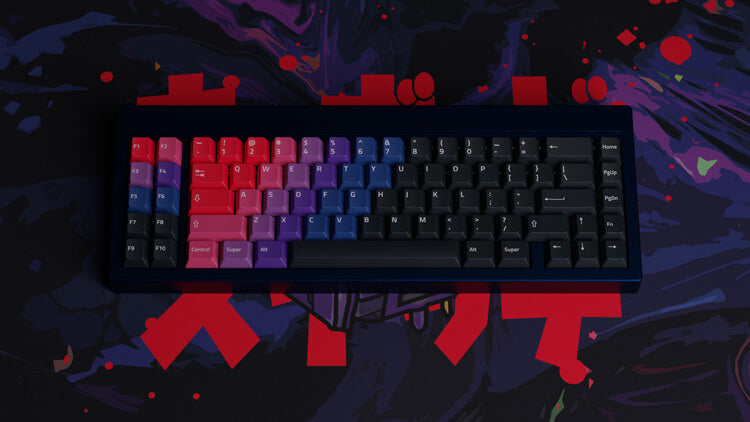 Viktus Styrka
M0LLY
M0LLY
About
Alexotos
Alexander "Alexotos" is a Canadian photographer, content creator, streamer, and designer. His custom builds and stunning photo documentation have taken the mechanical keyboard hobby by storm, setting a new standard for the presentation of custom keyboards. His 'Switch Swirl' deskmat design was a smash hit earlier this spring and Aether marks his stunning first keycap collection.
Connect