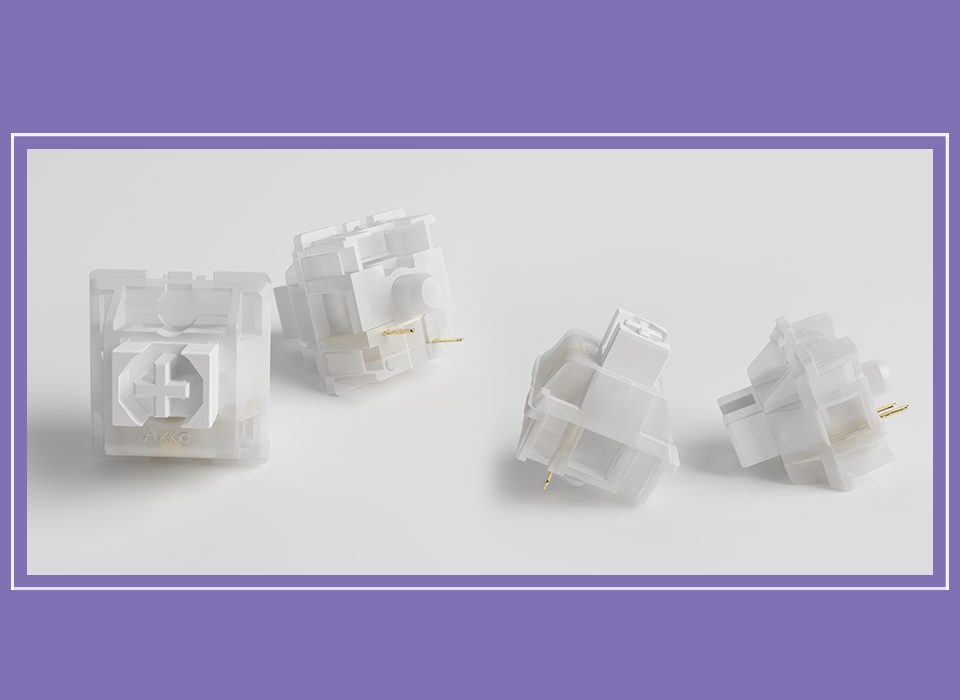 The Standard of Akko Factor-Lube
The standard "factory-lubed" switches have lubricant applied to: 1. bottom housing stem rails, 2. spring 3. stem and 4. spring cylinder. Factory-lubed switches can be further categorized as machine lubed and hand lubed. The technology of machine lubrication is not yet well developed and thus the amount of lube applied on every switch cannot be consistent. This can cause the switches to be over lubed with spillage. However, these switches are hand lubed are more uniform and controlled, but result in a higher labor cost. In some scenarios, "factory-lubed" means the switches are being briefly lubricated during manufacturing. Therefore, we want to clear up a bit about the difference.
The hand-lubed version of Akko CS switches
The bottom housing stem rail and cylinder are hand-lubed in addition to the dry film lubrication on stem and spring as well as the machine lubrication on the metal leaf corners.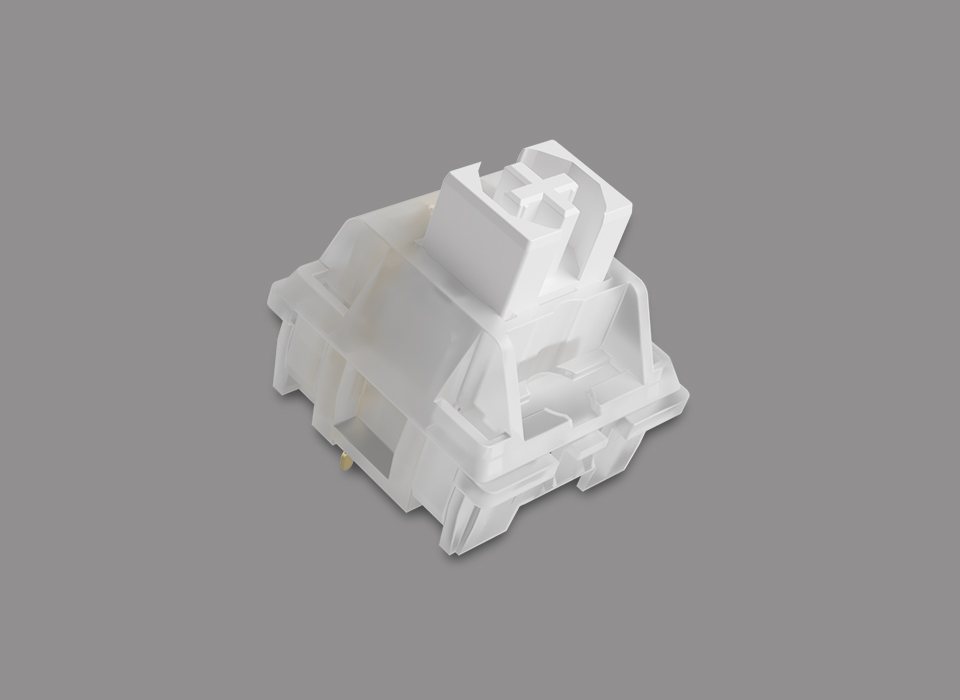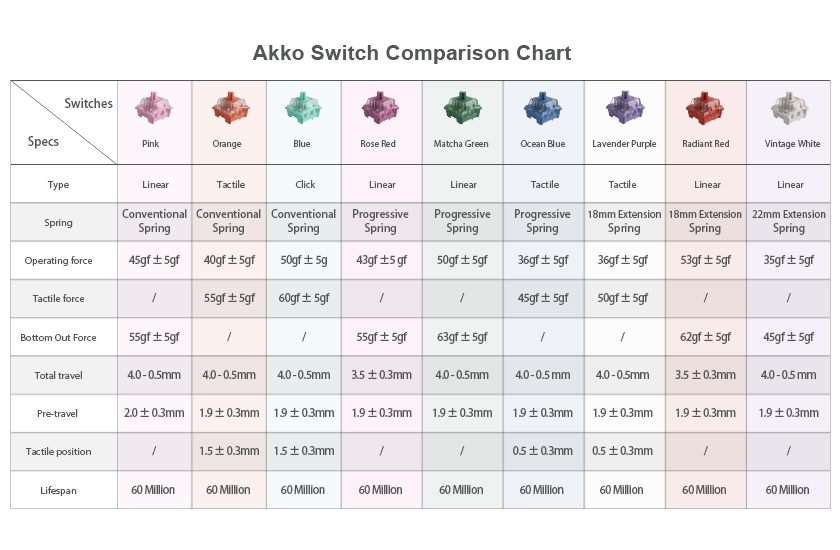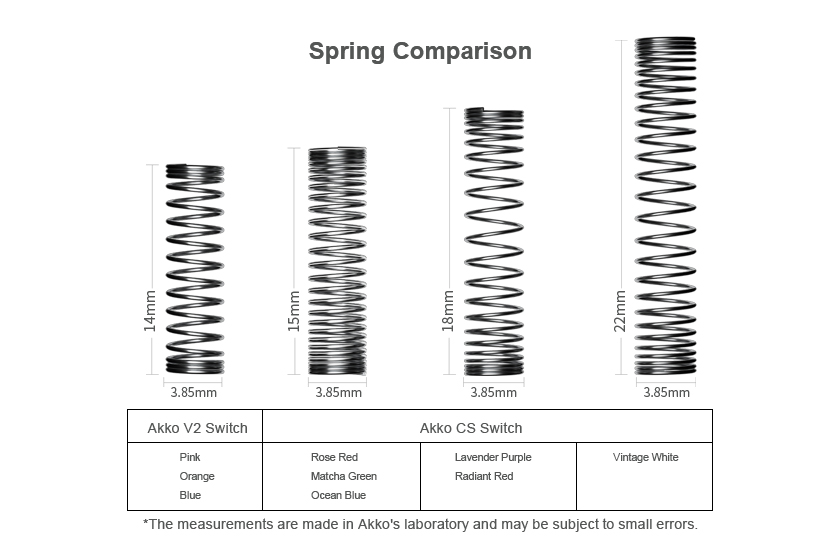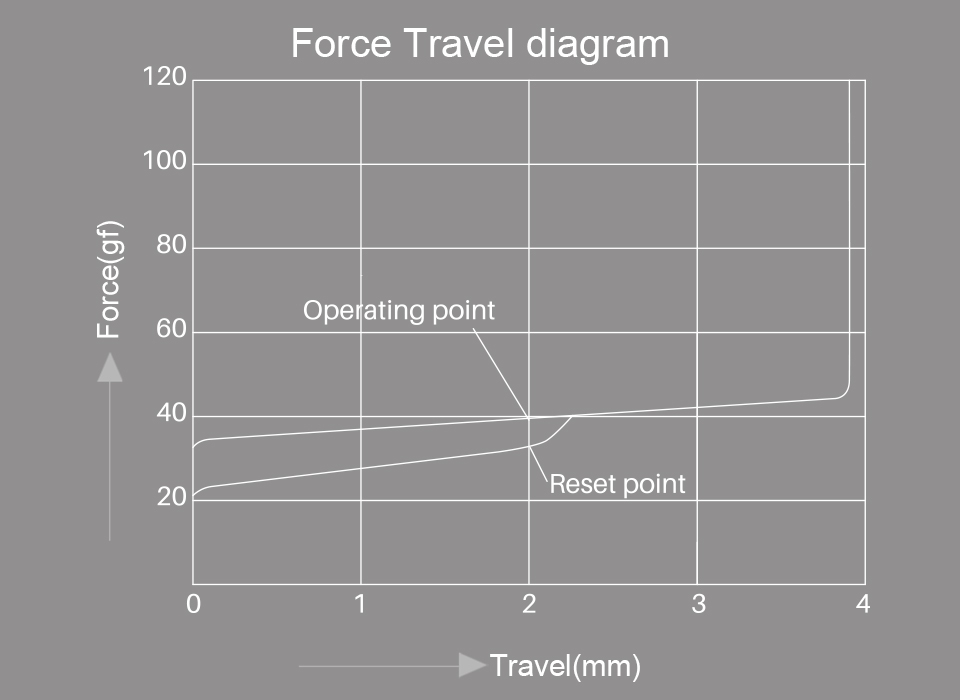 Jelly White Travel Force Diagram